White paper: optimize the flow in your retail store
A good door solution is all about convenience. It should improve operations, enhance the customer and staff experience and save energy as well as cost.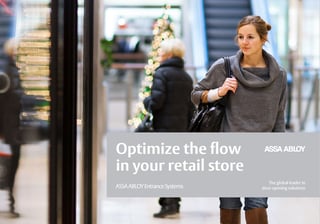 There are many parameters to take into consideration, and we will try to help you sort them out for you.
This whitepaper gives you insights into choosing the optimal door solution and covers areas such as:
Enjoying a pleasant indoor climate
Reliability that you can count on
Enjoy safety and security
Your optimal door solution